1019 Viscount Rd, London, Ontario |
519-473-2825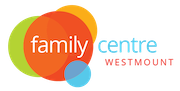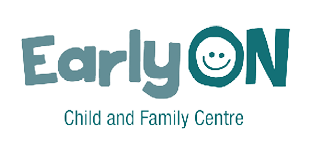 Monday
Tuesday
Wednesday
Thursday
Friday
Saturday
Call us at 519-473-2825 to reach a communtiy connector. We will be closed on Monday, February 20th for Family Day.
Event Descriptions
EarlyON Playgroup - Drop In
Playgroup for children 0-6 years old and their parents/caregivers.
EarlyON Playgroup Byron Library-Off site event
A playgroup for children birth to 6 years with their parent/guardian. Join us downstairs in the library for some fun! This is an EarlyON playgroup.
EarlyON Playgroup -Drop In
Playgroup for children 0-6 years old and their parents/caregivers.
Family Activity (Facebook post)
Get inspired with new ideas for fun family activities.
French EarlyON Playgroup with la ribambelle- Drop In
EarlyON playgroup for children birth to six years of age and their adult. Facilitated by la ribambelle. All families are welcome and you do not need to speak or understand French to join.
Homework Help
Helping students in grades 3-6 with school work. Hosted by Boys & Girls Club.
Infant EarlyON Playgroup - Drop In
Enjoy a playgroup with songs and stories and lots play with your babies birth to 18 months.
Little Explorers Bostwick Library- Off site event
Join us inside Bostwick Library. Enjoy a different play experience with your child, 18 months to 3 years of age, each week! This is an EarlyON Playgroup.
M.A.P.P. (Mutual Aid Parenting Program)
Drop-in support group for parents of children of all ages. Parents come together to share concerns, worries, and experiences to help and learn from each other. Childminding available for children 6 years and younger. Contact Tina Neeb at tneeb@merrymount.on.ca or call 519-434-6848 ext 408 to register.
PAIR/CARE Clinic
Nigel from the PAIR Clinic with Vanier Children's Services is here to provide support and referrals about your baby's emotional development or young children's behavior.
Snow Day- Literacy and Activity Kit to Go!
Join us for the story "Snow Day" by Candice Ransom. Then enjoy a kit full of fun winter activities, including making your own special snowman snack!!
Valentine Fun- For children 3-6 years
Do you want to make your own valentine cards? Come and join us for a fun afternoon at Westmount Family Centre. We will make valentine crafts, read books and sing songs.