565 Bradley Ave, London, Ontario |
519-685-1400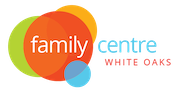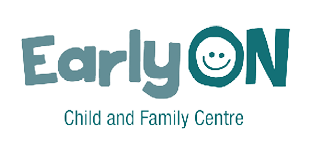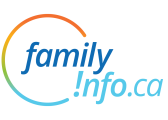 Monday
Tuesday
Wednesday
Thursday
Friday
Saturday

Off-site event |

Registration Required

Off-site event

Dec

1, 22, 29

(Cancelled)

Off-site event |

Registration Required

FAMILY CENTRE WHITE OAKS WILL BE CLOSED MONDAY, DECEMBER 25, 2023 - MONDAY, JANUARY 1, 2024
AND WILL RE-OPEN TUESDAY, JANUARY 2, 2024 AT 9:00 AM.


FOR ASSISTANCE PLEASE CALL 519 - 685 - 1400 OR EMAIL WOFC@LCC.ON.CA TO REACH A COMMUNITY CONNECTOR!



Event Descriptions
Activity Kit with Video
Children will receive a kit full of fun activities to do over the holidays and a video link with instructions.
Community Indoor EarlyON Playgroup - Earl Nichols Recreation Centre (Drop In)
Join us at Earl Nichols Recreation Centre for fun interactive activities for children 0 - 6 years with their parent/caregiver. Enter through the main doors, our space is the first door on the left.
Fresh Air Fridays! Outdoor EarlyON Playgroup in White Oaks Park at the ball diamond (Drop In)
Join Darlene Friday mornings at the ball diamond located behind the South London Neighbourhood Resource Centre (Jalna Library) for outdoor adventures and activities.
Indoor EarlyON Family Playgroup for all ages (Drop In)
Join us for an afternoon EarlyON program with fun activities for the whole family to enjoy! All ages welcome.
Indoor EarlyON Infant Playgroup - birth to 12 months (Drop In)
Join Darlene for an interactive playtime, songs and conversation with other parents. This group is for Infants 12 months and under.
Indoor EarlyON Playgroup (Drop In)
Join us indoors for fun interactive activities for children 0 - 6 years with their parent/caregiver.
Kids in the Kitchen ~ If you Give a Cat a Cupcake Edition
What happens when you give a cat a cupcake? Do you think he will want sprinkles to go with it? Join Jenni in reading the book "If you Give a Cat a Cupcake" and participate in a cupcake activity with lots of sprinkles! Please let us know of any allergies or food restrictions when registering. Due to the nature of this program younger siblings are not able to attend.
Little Tots EarlyON Playgroup for 6 - 24 months (Drop In)
An EarlyON playgroup for moving little ones aged 6 - 24 months who are on the move! We will provide a play based learning opportunity encouraging interaction, exploration and engagement for your moving little one.
Outdoor Bilingual EarlyON Playgroup at Basil Grover Park (Drop In)
English and French based playgroup for children (birth to 6 years) and caregivers, open to all families; no need to speak/understand French.
Sensory Space
A space to provide calm and comfort to support well - being. Please call to make an appointment (45 minutes) for parent/caregiver and child to use.