690 Osgoode Dr, London, Ontario |
519-649-1248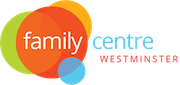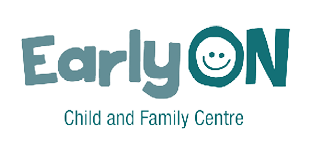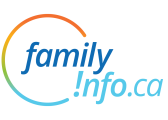 Monday
Tuesday
Wednesday
Thursday
Friday
Saturday
Event Descriptions
Collective Kitchen
15 week FREE session! Cook a meal together and enjoy lunch when it's completed as a group. Learn about nutrition and food budgeting. Hosted by Families First Community Action Program for Children.
Cusine avec Cat
NEW! Fun with Food in French! Drop in to the playroom on Wednesdays from 1:30 to 3:30 pm for playgroup in French with an INTERACTIVE COOKING COMPONENT!
Good Food Box Order Date
$14 for a box of healthy fresh produce delivered to the WFC. Call 519-649-1248 or drop in to order.
Good Food Box Pick up Date
Pick up at the FCW if you ordered a Good Food Box. Order by dropping in or calling 519-649-1248.
Guitar Program
10-week guitar lesson program for youth on Thursdays in grades 7 to 10 with no guitar or music background. Guitars can be lent for the entire program (return it in the same condition it was received). Hosted by Investing in Children.
Holiday Open House
It's our Holiday Open House! Drop in for a festive warm dinner of veggie chili, cornbread, salad and dessert and stay to play! We will have playroom activities, holiday crafts, treat decorating and a festive storytime too!
Indoor EarlyON Playgroup
Join other families with children 6 and under to explore activities in the playroom, crafts, snack and circle time. Drop in!
Indoor Playgroup at Landon Public Library .
Drop in to our newest playgroup location at Landon Branch London Public Library at 167 Wortley Rd. Songs, stories, activities and time to play with opened ended toys and materials is provided. Connect with our ECE's with questions too!
Infant Hearing Program
Hearing screening for all newborn infants in the hospital or in the community. By appointment only.
Infant Playgroup
A playgroup for parents and their non-mobile infants. Drop in for circle time, parent conversation and a different infant focused activity each week. Concurrent programming provided for older siblings under age 6! Call to reserve 519-649-1248.
Let's Chat & Play: CAPC Playgroup at St. John The Divine Parish
Playgroup for families with children 0-6 at 390 Baseline Rd. W. Join in for activities, circle time and free play. London Food Bank depot is also on-site during this playgroup.
London Children's Museum Indoor Playgroup
In partnership with our friends at the London Children's Museum we will be exploring and playing together each Friday morning indoors at the Museum! FREE
Mondays in Motion: Compass Church Indoor Playgroup
Indoor playgroup at Compass Church is at 345 Pond Mills Rd. This playgroup runs in the gym and offers so many opportunities to run, roll and play! A variety of activities will be provided; craft, sensory, gross motor, fine motor, dramatic play and more!
Play All Day Wednesdays: Day and Evening Indoor Playgroup
We are open all day for drop in on Wednesdays! Join other families with children 6 and under to explore activities in the playroom, crafts, snack and circle time. Drop in!
Snoezelen Room
The Snoezelen room uses music, lighting effects, gentle vibrations and tactile sensations which all provide opportunities for a unique sensory experience. This room provides a space where you can relax and have the opportunity to choose an activity at your own pace allowing for exploration, self-direction and fun. Book one or more 1 hour spaces for your family. Siblings welcome in the room or can be provided with other opportunities to keep them busy. This room is open to all who feel they could benefit from the Snoozelen environment.
Story Saturday Playgroup: Books and Breakfast
Join us for a special story Saturday Playgroup. Drop in for playroom fun, sensory, noise-making crafts, circle time and breakfast for all! This month we will have a cereal bar with toppings and fruit. Our book of the month is Shante Keys and the New Year's Peas. Win a copy of the book to take home! \
Tasty Tales: Literacy and Lunch Program!
Join us at Family Centre Westminster from 12:30 pm-1:30 pm for a literacy-based cooking program for children 2.5-6 years old! Children along with a parent or caregiver will read a story, then work together to build skills in preparing and eating simple and fun child-friendly meal together inspired by the book.
Ukrainian Family Playgroup
Drop into the playroom and meet other families for free play! Circle time will be in Ukrainian and a snack is provided! All families are welcome! Email Oleksandra at oromakhina@slnrc.ca with any questions
Westminster Wiggles
Westminister Wiggles invites mobile infants (crawling/walking/cruising) to our active infant group. Participate in movement based songs and stories and explore gross motor opportunities such as the trampoline, climbing blocks, stepping stones, a ball pit, scooter boards, and foam blocks.
Winter Fun with Adrienne: Outdoor EarlyON Program
Join Adrienne in Westminster park from 3:30 to 4:30 pm. We will be melting frozen nature items! We will close with an interactive festive story time and snack!
Women's Support Group
Join our Women's Support Group! Women with children 0-6 are invited to our group to discuss parenting and healthy living, and wellness tips with other women and some fun activities too! Childminding, snacks, grocery cards and bus tickets provided. Registration required.
Young Mom's Group
Weekly program with fun activities, parenting support and information for young moms 14-24 and their infants/children. Free dinner, grocery cards and bus tickets provided. Call 519-649-1248 or email asmallman@slnrc.ca to register.