690 Osgoode Dr, London, Ontario |
519-649-1248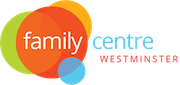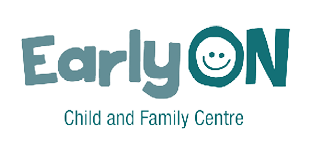 Monday
Tuesday
Wednesday
Thursday
Friday
Saturday
We are now OPEN daily with in-person Indoor, Outdoor and Community Playgroups, Youth Activities and Family Programs as well as our Curbside Literacy Kits!

Have a program idea? Email or Message us on Facebook!

We are here for you!
Email familycentrewestminster@slnrc.ca, message us on Facebook or call 519-649-1248 with questions or for registration help

Gerri Catherwood: Project Manager gcatherwood@slnrc.ca
Allan Liu: EarlyOn Coordinator aliu@slnrc.ca
Ameena Hamad: Community Connector ahamad@slnrc.ca
Debra Howard: Community Connector dhoward@slnrc.ca
Event Descriptions
CAPC Collective Kitchen (ZOOM)
Join us virtually at our Collective Kitchen via ZOOM to cook and chat together! All ingredients provided free via curbside pick up.
Compass Community Church Indoor EarlyON Playgroup
Indoor playgroup at Compass Church is at 345 Pond Mills Rd. A variety of activities will be provided; craft, sensory, gross motor, fine motor, dramatic play and more!
Indoor EarlyON Playgroup
Join other families with children 6 and under to explore activities, play, and end with a circle time. Limited spaces!
Indoor EarlyOn Playgroup with La Ribambelle
Join Katerina from La Ribambelle for French Playgroup in our playroom. All are welcome, French and English. Register and meet new friends for play and circle time.
Indoor Infant Playgroup
Join Melissa for an interactive playtime, circle time and special weekly activity with your baby 12 months and under.
Infant Hearing Screening Program
The Ontario Infant Hearing Program (IHP) is a province wide program of the Ministry of Children and Youth Services that screens babies for hearing loss soon after birth.
Literacy Kits: Curbside Pick up & ZOOM
NEW Literacy Kits! Read, and play along with us on ZOOM. FREE Book and corresponding literacy activities are provided for each family. Curbside pick up all week from 9-4 and join the ZOOM on Tuesday afternoons at 2:00 pm.
London Children's Museum Indoor EarlyON Playgroup
In partnership with our friends at the London Children's Museum we will be exploring and playing together each Friday morning indoors at the Museum! FREE
Outdoor EarlyON Playgroup
Come join us outside (ages 0-6) for some fun exploration and activities in nature around the Family Centre! Registration is required. Infants under 6 months do not need to register.
PAIR Clinic
Rebecca and Nigel from the the PAIR Clinic with Vanier Children's Services join us biweekly to provide support and referrals about your baby's emotional development or young children's behavior.
Saturday EarlyON Holiday Family Playgroup (Indoor On-Site)
Register for a special Saturday family Holiday EarlyON playgroup and Holiday Photo Booth and lets PLAY!
Sensory Stories with Melissa (Virtual with Kit Pick Up)
Join Melissa over ZOOM once a week for 5 weeks to read a book followed by a sensory activity based on the book! All supplies provided FREE via curbside pick up. Week 1: Mud Puddle by Robert Munsch and Chocolate Oobleck Week 2: Chicka Boom Boom by Bill Martin Jr. and Alphabet Sensory Week 3: Once Upon A Slime by Andy Maxwell and Slime Sensory Week 4: Little Cloud by Eric Carle and DIY Cloud Dough Week 5: Green Speckled Frogs and Water Bead Frog Ponds
Snoozelen Room
The Snoezelen room uses music, lighting effects, gentle vibrations and tactile sensations which all provide opportunities for a unique sensory experience. This room provides a space where you can relax and have the opportunity to choose an activity at your own pace allowing for exploration, self-direction and fun. Book one or more 1 hour spaces for your family. Siblings welcome in the room or can be provided with other opportunities to keep them busy. This room is open to all who feel they could benefit from the Snoozelen environment.
STEM with Kimiko (Virtual with Kit Pickup)
Virtual S.T.E.M. with Kimiko. Join Kimiko in four weeks of discovery in STEM. Each week will focus on a different field (Science, Technology, Engineering and Math). This is a parent and child hands on program with a free curbside kit provided. This program will explore prediction versus outcome in a fun way.
Summerside Community Church Indoor EarlyON Playgroup
Indoor playgroup at Summerside Church is at 1447 Commissioners Rd. E. A variety of activities will be provided; craft, sensory, gross motor, fine motor, dramatic play and more!
ZOOM Playgroup with Kiera (Virtual with Kit Pick Up)
Join Kiera each week on ZOOM for an interactive playgroup full of stories, songs, games and crafts. You will be contacted for kit pick up.