Family Centre Argyle (with EarlyON Programs)
Lord Nelson Public School
1990 Royal Cres
London, ON
N5V 1N8

519-455-2791
familycentreargyle@lusocentre.org
Administration: Mon-Fri 9am-5pm
Last Updated: Feb 8, 2023:
Suggest an edit
Calendar
Application
Call or email to register
---
Eligibility / Target Population
Children, youth and their families
---
Fees
Free
---
Contacts
Jennifer Henning - Family Centre Manager
jennifer@lusocentre.org
---
Languages
English ; French
---
Language Notes
French and Spanish interpretation available upon request
---
Area Served
London
---
Accessibility
Wheelchair Accessible
---
Description of Services
LUSO Community Services is the lead agency for Family Centre Argyle
Program designed to meet the needs of London families and children birth to 6 years * helps parents and caregivers enhance parenting skills and improve their understanding of children's emotional needs * children given opportunities to play and explore * helps children develop socially, emotionally, and intellectually
Services include:
playgroups with early learning and literacy program for parents/caregivers with children birth to 6 years
parenting workshops and information on children's development, behaviour, safety and nutrition
links to other early years programs in the community
free weekly community playgroups in schools, community centres, libraries and churches, open to all families and caregivers
Find similar services in London and Middlesex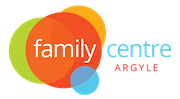 ---
About Us
Parents and caregivers can participate with their children in a wide range of no-cost programs and learning activities. Opportunity to chat with other parents and Early Childhood professionals. Resource links to community services and agencies also available.
Last Updated: Feb 8, 2023:
Suggest an edit