1990 Royal Cres, London, Ontario |
519-455-2791
Reception Hours:
9 AM - 5 PM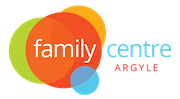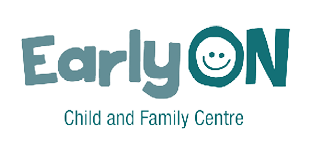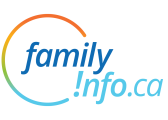 Monday
Tuesday
Wednesday
Thursday
Friday
Saturday
Event Descriptions
Baby Boogie!
Join Family Centre Argyle for a program that combines music, dance, educational tools, and non-stop bonding with your little one! Parents/Caregivers will give their children a total sensory experience by dancing and moving to music with their children. No experience is necessary! After 30-45 minutes of Baby Boogie, move into our EarlyON Playroom for more play, socialization, and engagement! Please make sure to bring front-wearing baby carriers and/or wraps for smaller children.
Baby Fun! (With Parent Social)
Parents/Caregivers and infants aged 0-12 months are welcome to join us for infant fun and exploration from 1:30-3:00pm. We will start with an interactive Baby Circle Time filled with songs and stories. After the program, we will have a snack and beverages for the adults and we encourage you to stay until 3:30pm to socialize and share in your parenting journeys with other parents/caregivers.
Busy Babies! (With Parent Social)
A program for "Busy Babies" aged 9 months - 2 years old who are on the move! We will have tunnels, a ball pit, crash mats, and more for them to explore, crawl through, and climb. Parents/Caregivers must be near their children at all times and help them where necessary. Also, non-slip socks with dotted rubber bottoms are the best for this program. Towards the end of this program we will have snacks and beverages for the parents/caregivers so that they can better socialize with other adults participants.
Circles London
Program offering a community of support to build intentional, friendship-based relationships between people in generational poverty and middle class volunteers * goal is to gain a better understanding of both the valuable resources and systemic barriers that exist in our community so that people experiencing poverty can have the best possible chance to create life changes resulting in permanent self-sufficiency * Circle members also advocate for change with regard to the systemic barriers that sustain poverty in our community
Crouch Branch Library Indoor EarlyON Playgroup
Indoor Playgroup at Crouch Branch Public Library (550 Hamilton Rd.). A variety of activities will be provided: craft, sensory, gross motor, fine motor, dramatic play and more!
EarlyON Playgroup
Playgroup for children 0-6 years old and their parents/caregivers. Staff will provide a variety of activities for families to use to play, learn and grow together.
EarlyON Playroom with La Ribambelle
Parents and children ages 0-6 are invited to join La Ribambelle in our EarlyON Playroom. This program offers an immersive French experience, however French language knowledge is not required. We will provide different materials, toys and open ended art for little ones to explore.
Family Fun Day and Community Breakfast
Join us on Saturday, December 2nd for some seasonal crafts, games, activities, and play stations and stay for a FREE Community Breakfast of pancakes, scrambled eggs, and fruit. The first 50 children will receive a FREE stuffed animal.
Holly, Jolly, Holiday Jingle!
Join us on Saturday, December 16th for our Holly, Jolly, Holiday Jingle! We will have lots of activities, crafts, games, and play areas celebrating several of the holidays happening during the month of December! Santa Clause will also be making an appearance and Family Centre Argyle is happy to send you a FREE digital copy of your child's picture with Santa. This event is going to be so much fun and is not to be missed!
Infant Hearing Screening Program
The Ontario Infant Hearing Program (IHP) is a province wide program of the Ministry of Children and Youth Services that screens babies for hearing loss soon after birth.
M.A.P.P. (Mutual Aid Parenting Program)
Support group for parents of children of all ages. Parents come together to share concerns, worries, and experiences to help and learn from each other.
Motion Mondays
Join us in our EarlyON Playroom on Mondays where we will not only have our regular Playroom set up, we will also have Gross Motor activities set up in our Community Room. Activities will include but are not limited to: crash mats, tunnels, ball pit, trampoline, wobble board, slide, climbers and more! Children can safely explore all of these fun activities to improve their gross motor skills and play through movement and exploration!
Outdoor EarlyON Explorers
Join us at Kiwanis Park for an exploration-based program that combines free play, nature, learning from and through our environments, and fun! This program not only gives children an opportunity to explore through play but also teaches parents ways that they can make everyday natural environments rich learning experiences!
Pajama Playgroup
Join us for our Pajama Playgroup! Children are encouraged to wear their pajamas, play in our EarlyON Playroom, and we will end the program with a dedicated Story Time and serve some warm milk. Hopefully this evening program will help little ones burn off some extra energy and will end with them winding down to bed time!
Smart Start for Babies (Prenatal Classes)
A prenatal nutrition program for pregnant women and their support person, facilitated by a Public Health Nurse and Registered Dietician.
STEAM at East Branch Library
Join us at East Branch Library where each week we will provide activities, games, crafts, and stories related to each of the fields of: Science, Technology, Engineering, Arts, and Math (STEAM). STEAM-based learning encourages children to improve their observation skills, find patterns, analyze results, and predict outcomes. Introducing this type of scientific thinking to little learners instills essential critical thinking skills, and helps them become better problem solvers!